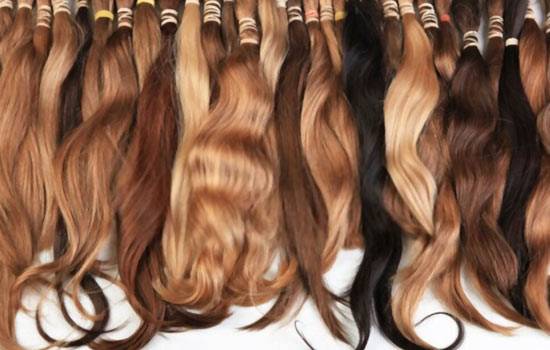 Nowadays, experimenting on your hair is so convenient. You can just do anything with a snap of your finger. You don't need to go through several complicated steps in order to achieve what you want for your hair. If you're bored with your current hair color or else you want to try new hair length, you don't have to visit a salon and spend a lot of money.
All you need is a hair extension. It cannot be denied that this hair accessory is popular today. But still, careful consideration must be made before you decide to have one. Various factors must be considered. If you are not blessed with thick hair, then the first question that you should ask is "what hair extensions are best for thin hair?"
To help you with this, let us go through every detail to help you make the right choice. It is very important to answer this question in order to avoid damage to your hair.
Hair can be fragile and a single mistake can lead to damages. As much as possible, you should not do things in a rush if you do not want to sacrifice your hair in the process. Wearing hair extensions is oftentimes viewed as a solution to those who have thin hair because by using one, they can give volume to their hair in an instant.
If you have thin hair, you need to take a look into the following points if you are planning to buy one.
Bring Solution, Not Additional Problem
Since you already have thin hair, the hair extension that you should choose must solve your problem and should not eventually become your problem. With this, you have to choose a hair extension which cannot cause further damage to your hair such as breakage especially when it is attached to your hair for a long period of time. This is crucial because if not done properly, it will defeat your purpose of having hair extensions in the first place. It will put all your effort to waste if it will only give you another headache in the end.
Extension That Matches Easily
Concealing the extension is a challenge to those who have thin hair. It is difficult to achieve a natural hair look if the volume of your hair is not enough to cover it but with the right hair extension, this won't be a problem. Hair extensions are designed for various hair volumes.
Different Types Of Hair Extensions
You will never run out of choices in choosing hair extensions but what hair extensions are best for thin hair is a tricky part. Hair extensions vary depending upon the condition of your hair. For thin hair, choose those that can still be stylish but at the same time safe for your thinning hair. Let us discuss the different types of hair extensions and decide which one can fit to your needs if you have fine hair.
Tape In Extensions
These are basically attached to your hair using a glue and it needs regular maintenance in order to retouch the glue. Since you have fine hair, using glue can damage it in the long run. Another thing, when you already decide to remove it, expect your natural hair to come with it. You surely don't want any of your thin hairs to stick with it every time you decide not to use it anymore.
Clip In Extensions
These are attached to your hair using clips. It may be the perfect choice for thin hair but the problem here is that it will be difficult for you to hide those clips. Another thing is that achieving a natural look may not be possible because of your hair's volume. Hiding the evidence will take a lot of work and strategy. Also, clipping your hair with this may put pressure to your hair and can result in damage especially when you sleep with it.
Fusion Hair Extension
Somewhat similar to tape-ins but they only differ in the glue used as adhesive. With this, a keratin glue is needed. This is not recommended to those with thin hair as upon installation. This uses ultrasonic waves which may not be good for your thinning hair. Removing it also poses a problem because more hair might be pulled off with continuous use.
Weave Extensions
For these, you need to tie your hair in braids and that is where the extensions will be sewn in. But with fewer hair, braiding it will be a problem and chances are it may not even be able to hold it for a long period of time.
Halo Hair Extensions
These extensions can be worn without the need for glue or any adhesive. In fact, this can be worn like a headband. It is also very convenient to wear since no installation is required. this is also not damaging to the hair. It even lets you get your desired hair without inflicting damage to the roots.
Among the five extensions, halo hair extensions work best for fine hair. You need to remember that exposing your hair to risk is a big NO. You need to take care of it at all cost; remember it is your crowning glory. Without it, you will look entirely different.
Conclusion
No matter what your reasons are for deciding to wear hair extensions. Whether it is just for aesthetic purposes or for an affordable solution to thinning hair. The fact remains the same that with a single mistake, you may get the opposite of what you intend to achieve. Be gentle to your hair, give it the best type of hair extension without going broke in doing so. Do not settle for less and do not just go with the trend. Always think about the best thing that you can get out of what you have.
I hope this article answered your question. You can be beautiful without sacrificing your natural hair. Keep it safe and make a wise decision. You can still go all out if you choose the right extension for you.