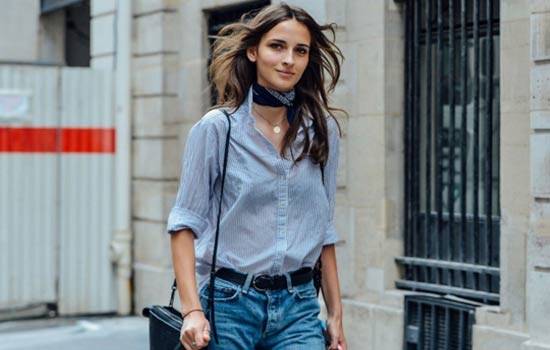 It is always a tiring struggle to keep up with the fashion trends as they are always changing from season to season and at times day to day. All of us love to be updated and channeling the most recent of trends but the hassle is not always worth it. Instead what's better is to adopt something that is evergreen in fashion and will never go out of style. To help you get acquainted with all those fashion trends that are here to stay forever, we have listed down 7 tips for you below:
1. Black Is Always the New Black
No matter what time of the year it may be, black color is always trending and if you have something black in your wardrobe, believe me, you are following the latest trends. For instance, if you have numerous different kinds of Leather Jackets and one of them is black but plain, undoubtedly that black one would still be having an upper hand on all those designed ones. Also, just with simple alterations and random detailing, you can style your black outfit with a lot of stuff and you will be outshining everybody in the event.
It can also be contrasted with every color in the world which makes it a super easy color to carry. A black attire can never go wrong because even if its 200th century, it will remain to be the most elegant and classy color ever.
2. Prefer Staying Simple and Imperfect
There's nothing better than simplicity since it sparkles everywhere. Imagine having a Top Gun Maverick Jacket which is already too detailed and combining it with a lot of accessories, such an overdone combination it would be. If you will simply put on that detailed jacket and strike a random statement that will stay with the people for a longer time. Because, trends may come and go, simplicity is a constant.
Next comes the hassle to be the perfect one. What's important is to accept that nobody is perfect, and the art is to stay imperfect when the entire world is yearning to be perfect. One shouldn't look wrecked but the accurate kind of messy definitely is very attractive. Perfectly matching everything is no longer a thing and the charm is in oddly matching stuff. Instead of properly tying up hair, how beautiful would one look in a properly messed up bun. Such things are always trending, and you really don't require any hard work to maintain them.
3. Stay Confident

One of the most important things is confidence especially when it comes to fashion. The power of confidence can be realized with the fact that the oddest of attires flaunted with sheer confidence start appearing good after a while because the person who is carrying it makes that dazzle too with his/her confidence. So, never doubt your style sense and be confident about what you have chosen to wear. Confidence is forever in fashion and it is that trait which potentially makes you stand out among those who are the best dressed when you are not.
4. Don't Over Show Off Your Skin
Not that we doubt your choices, but it is a fact that women look absolutely stunning when they are showing off their skin moderately and the same goes for men as well. If you show a lot of your skin, you can worsen a potentially classy style statement since lagging and outfits that are dropping off are a complete disaster most of the time and the person adorning them is never really comfortable.
5. Choose Your Comfort Zone Over Anything
There's no use of staying updated with the newest style trends when you are not comfortable in them. You will never look good and when the purpose of feeling good isn't lived that what's the point of wearing trendy attires. Therefore, prioritize your comfort zone and never let go of that because it is an evergreen fashion tip. If you are comfortable at what you are wearing, there is no chance that you won't look good. We suggest you to check on Movie Jackets, a website offering wide variety of outfits inspired by different movies and all super comfortable. 
6.Choose Things To Elevate Your Look
A pair of sunglasses, quirky shoes, handbags and hoops are all those accessories which when complemented with simple looks elevate your style game and give you a look that is meant to grab everyone's attention around. This is because accessories were always the same and sunglasses are always in fashion, so when you are in doubt and you feel like you are not living up to the latest trends, simply get for yourself any of these accessories and strike a look worth praising.
Keep Playing With Colors
All that you need to know of are some colors which are neutral and never go out of fashion. As we mentioned earlier black is that one color but blue, brown, white and grey also come under that category of colors which are always there in fashion and whenever adopted they look good. So if you have any outfit in the above mentioned colors, you are safe!
Everything is fashionable and good if it's flaunted with ease and confidence. Therefore, it is not worth it to exhaust yourself competing with the continuously changing fashion trends and go into the race. You should always be confident in your own style sense because once you are comfortable; there is nothing else that's important.