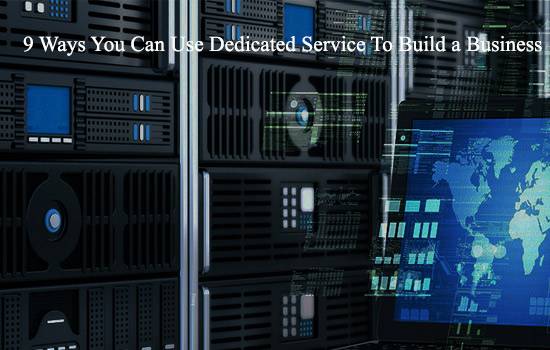 There's no business that doesn't want to stay competitive over its competitions. To get this kind of advantage for your online business, you need to have a good and reliable web hosting provider. But that can have its own drawbacks. Choosing to go for a dedicated server might seem overkill but, unlike a few decades ago, server capabilities have drastically changed and its cost dropped significantly. Here are some advantages your business stands to gain if you choose to have a dedicated server.
Read Related Article:
Create your business brand using digital marketing system
1. Add a Layer of Security to Your Business
No matter what industry, the threat of data hacking is very real. Businesses big and small have sensitive data and information that they store on their computer or on the cloud. But both these infrastructures aren't as secure as we'd like to think they are.
Computers are particularly prone to hacking even with the best security and encryption in place. And the same goes for cloud storage where several individuals who use cloud storage have had their sensitive data unlawfully accessed and leaked to the general public.
A dedicated server will mean one less thing to worry about in terms of data privacy. For one thing, the server stands on its own so data retrieval is quick and efficient. Furthermore, server vendors include a robust security system together with the server as one selling point for their product which means servers come with their own robust data protection and security.
2. Flexible for Businesses
Servers aren't just huge versions of computers. In fact, a dedicated server can be customized in any number of ways to fit the needs of the business. For example, a small business can go for fewer features in their servers but should the business grow bigger, they can customize their server to accommodate more storage and processing power seamlessly. This kind of flexibility and scalability is not present in standard web hosting services.
3. No Sharing Resources
The drawback of using a web hosting service is that you're sharing the resources with others who have paid for the space and processing capabilities of the servers in place. Should your business site experience an increase in traffic, you won't get the maximum power to handle all that traffic which could affect the user experience, not to mention revenue. A dedicated server, as recommended by Idaho SEO, means exclusive use of a server for your website. If you're paying for a particular bandwidth or feature, it is yours completely and on all hours of the day.
4. Less Maintenance
Another advantage of having your own dedicated server is it saves you the stress of having to maintain your hardware. True, the cost of purchasing your own server is quite significant but it makes up for the cost by not having to deal with hardware maintenance which usually requires expert help. Business owners free up their time and can spend it on measures to grow the business or create other strategies to make the business run successfully.
5. Reliable Bandwidth
Another way that a dedicated server can benefit a business is in regards to bandwidth. Since you're not sharing resources with others, you get a more reliable processing power at all times. Shared hosting is vulnerable to decrease bandwidth and problems with reliability which could undermine the performance of the business. No matter how many photos or videos you have on your site, site visitors are guaranteed a good user experience.
6. Control and Performance
If your business is under the full control of your server, you get the chance to direct the destiny of your business. You won't have to worry about default systems since everything comes customized based on the need of your business which translates to less unexpected problems or surprises. Choosing the right server for your business needs is integral in ensuring its success.
Pay close attention to the performance as well as other key features like cost and sociability. Bad web hosting service will definitely put a dent in your path to success but a dedicated server will help ensure everything goes smoothly.
7. Data Storage
 When building a business, expect to accumulate essential and confidential data from the get-go. Although cloud computing is on the rise today, some businesses especially industries like the bank, accounting, and other financial sectors would prefer a standalone server only for their business. A dedicated server can provide protected data storage solutions.
When choosing the right hardware and software, ensure that you opt for reliability and long-term excellence for data storage. Not only that, ensure that you choose the long-term performance of how you want your data to be transferred, stored, or recovered. Having a dedicated server means you don't have to worry about getting hacked or losing your data altogether.
8. Dedicated Email Server
Having your dedicated server also means having your own email domain. This way, you don't have to worry about sending files in batches due to upload and storage limits. With your dedicated email server, you can handle emails and manage your distribution, delivery, and most especially the reception. Last but not least, with a dedicated server for emails, the entire internal workforce will have no problems sending huge files seamlessly. This allows for a more efficient collaboration and communication within the organization.
Perfect for Scalability
Scalability is one aim for business owners. Entrepreneurs and marketers alike have this goal in mind. Whether it's gaining more patrons or expanding awareness, business growth is crucial for a company to thrive, especially in a competitive market. As your business widens its reach and expands its clientele, having a dedicated server means business owners can have the option to upgrade your resources as well.
By simply calling the dedicated server company, you can upgrade your server depending on your expansion needs. And when the slow season comes, business owners can then downgrade so as not to pay additional expenses for higher dedicated server plans.
It goes without saying that there are a lot of benefits a dedicated server offers. The upfront cost might be significant but it is an investment that will pay out in succeeding years.