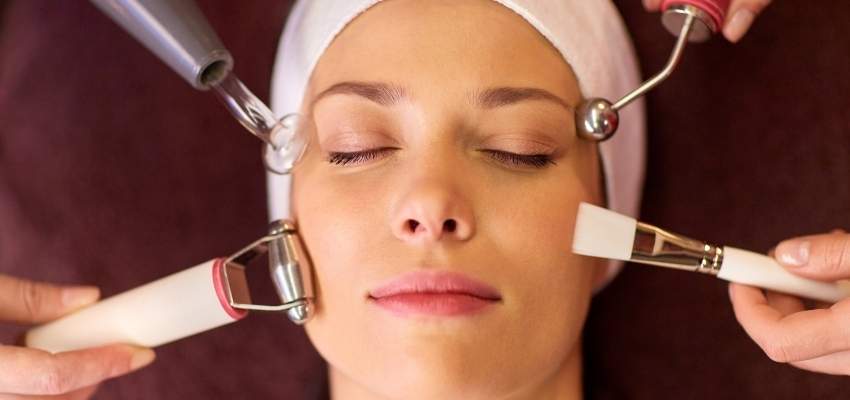 Regular facial treatment can have many benefits for the skin. These treatments help to improve the appearance of wrinkles, age spots, and other skin problems. They can also help to reduce the appearance of acne and promote a healthy complexion. Here are the most popular regular facial treatment benefits for men and women.
 What is Facial?
Facial treatments are a type of beauty treatment that is focused on the face. They can include a variety of different therapies, such as facials, massages, and extractions. Facials are the most common type of facial treatment, and they generally involve the use of a cleansing mask, moisturizer, and other products. Massages can help to improve blood circulation and relax the muscles in the face, while extractions can help to remove blackheads and other blemishes.
Where to get regular facial?
A facial is a service offered at a spa or salon in which the esthetician cleanses, exfoliates, and moisturizes the client's skin. Typically, spa-based facials are more affordable than those performed in a doctor's office. The reason for this is that the types of ingredients used in spa facials are typically less expensive and less complex than those used by physicians.
Additionally, many spas offer package deals that include multiple services at a discounted price.
What does facial includes?
A regular facial at a spa typically includes an exfoliation, cleansing, toning and massage. The esthetician will start by asking about your skin concerns and then may choose an appropriate treatment plan. An exfoliation will remove any dead skin cells to reveal a brighter complexion. Cleansing will rid the skin of any impurities and toning will help to tighten and tone the skin. The final step is a relaxing massage that can help improve circulation.
Exfoliation
Exfoliation is the process of sloughing off dead skin cells from the surface of your skin. This can be done with a physical exfoliant such as a scrub, or with an enzyme exfoliant such as glycolic acid or papaya extract.
If you've ever noticed that your skin seems to feel smoother after a good exfoliation, you're not alone. Exfoliation, also known as skin peeling, is one of the most popular beauty treatments around because it helps to remove dead skin cells and promote healthy turnover. This procedure can be done using a variety of methods, including scrubs, creams, and masks.
Cleansing
Cleansing is an important step in skin care. It removes any impurities and helps to keep the skin clean and healthy. There are many types of facial cleanses available, each with its own benefits. Some cleanses are gentle enough for everyday use, while others are more intense and are only meant for occasional use. It is important to choose the right facial cleanser for your skin type and needs.
Toning
Toning the skin helps to close pores and restore pH balance. The use of a mild exfoliate can help to remove dead skin cells and build up on the surface of the skin. This will help to reduce the appearance of pores and promote a more even complexion.
Hydration
Hydration is essential for keeping the skin healthy. Facial hydrates the skin, leaving it feeling soft and smooth. Hydration is important for the prevention of wrinkles and age spots.
Massage
Facial Massage is known to improve circulation and relax the muscles. Facial massage, which focuses on the face, has been shown to be especially beneficial for improving circulation and relaxing the muscles. This type of massage can help to reduce the appearance of wrinkles and lines around the eyes, as well as reduce the appearance of crow's feet and other signs of aging.
Some Most frequently asked questions about Facial
Blackhead and Facial
Facial can remove blackheads, but it is not a very effective method. Blackheads are formed when the pores become clogged with sebum and dead skin cells. A facial can help to remove some of the sebum and dead skin cells, but it is not as effective as other methods, such as a scrub or a mask.
Facial Treatment but how often?
Facial treatments are typically offered every four to six weeks, but the frequency with which they should be received depends on their particular needs. Some facials are designed to deep cleanse the skin and remove excess oil, while others are meant to hydrate and nourish it. If you have a specific concern like acne or wrinkles, ask your esthetician what type of facial would be best for you?
How long facial treatment lasts?
A facial should last around 60 minutes. The esthetician will start by cleansing the skin and then applying a mask. They will then perform a facial massage and extractions, if needed. The facial is finished with a moisturizer.
Types of Facial treatments.
Facial vs. HydraFacial
There are two main types of facials: regular and hydrafacial. A regular facial includes a deep-cleansing, extraction, and a masque. The hydrafacial is a more advanced treatment that also includes Vortex-Fusion® of serums, which helps the serum ingredients to penetrate deeper into the skin. It also includes the use of a HydroPeel® tip, which helps to remove dead skin cells and impurities.
Mini Facial vs. Basic Facial
A mini facial is a shorter, more condensed facial treatment that typically lasts around 30 minutes. A basic facial, on the other hand, is a more in-depth treatment that usually lasts around an hour. Basic facials typically include a deep-cleansing, exfoliation, and massage of the face, as well as a mask and moisturizer. Mini facials may include some or all of these steps, but often lack the more intense cleansing and massage treatments.
Which is the best?
The best facial for regular use is a deep cleansing facial. This type of facial uses exfoliant to remove the dead skin cells from your face, followed by a deep cleansing mask to remove any impurities from your skin. It is a great way to keep your skin looking healthy and radiant.
In conclusion, a regular facial treatment is a great way to keep your skin looking healthy and youthful. It is important to find a reputable and qualified esthetician who can create a custom treatment plan for your specific skin type. By following these simple tips, you can enjoy beautiful, healthy skin for years to come!