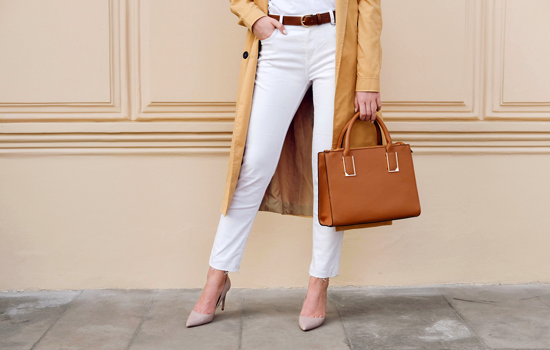 You always have to go the extra mile to stand out in fashion. Quite about always, there is something missing in your outfits – a WOW factor that potentially concludes your attire. Now that can be anything – Shoes, Ties, Tops, T-shirts, Jewelries, or outstanding leather Belts. You could possibly use belts for making an outfit whole or make you stand out. I know, appalling as it may seem, but it's true to greater extents, although it's partially or negligible viewed. We'll come to that in a bit. But first, you need to know about the other factors that relate to leather belts seamlessly.
If you know what kind of clothing goes with any particular leather belt, you are already an icon in the fashion arena. But if you don't know, you need to read this blog to achieve that inherent power sensibly.
Let's start with some basics…
The Story of Belts
It's essential to know about the modernity and traditionalism of belts and how it has originated. When you know this kind of stuff, you can tell people about belts' origin and be the charming host of any party where fashion is discussed. So that'll get you some attention.
On the other hand, belts are one of the oldest and most durable items of human attire. Their origin goes all the back between 3300 and 1200 BC. Those old belts may not be the parallel kinds we have now; however, they were pretty handy to put together trousers and hang pouches off. As time progressed, their anatomy began to shape into friendly structures, which can easily be tight around the waist – with steel/copper buckles for framing styles. And they spread into multiple kinds as well – Auto grip, Broad, Buckle, Elastic, Knotted, Dress, Skinny, Rope, Wrap, etc. So, you know, belts have a long-serving history in fashion – it's an exceedingly original, contributory item, solid in the fashion arena.
You need to store an adequate amount of information specifically about belts since you want to stand out in fashion with straps.
Anatomy
Leather belts include a:
Strap,
Frame,
Bar,
Prong,
And End Tip.
Although the vast majority of belts may not contain those listed attributes, mainly leather belts encompass those features.
Strap Material
Although leather is highly suited for formal outfits, you can wear leather belts with any attires for seamless looks. In the same way, leather belts come in a variety of leather materials that you should know. Such as:
Cowhide
Cowhide is one of the most popular leathers used in leather belts. More than that, it comes in a couple of varieties of its own – full-grain leather and calfskin. While full-grain immerses into rigid and heavyweight leather materials, calfskin is broadly soft and flexible, ensuring a lenient caress of leather. You should wear either calfskin or full-grain cowhide leather belt necessarily for formal outfits.
Lizard, Crocodile, Ostrich, and Alligator
Those skins are casually worn leather belts, even though they can effortlessly fit with any of your dark-colored formal outfits. You must have seen leather belts in firm or rough forms, unlike cowhide belts. Yes! Those are potentially lodging into these types of leather belts. Audacious manifestation requires something bold and pockmarks from feathers. For that, you may need Ostrich belts to cater to that sort of look, although these types of leather belts are moderately pricey. However, for a subtler pattern and texture, you should cling on to crocodiles and alligators – they're upscale ones, unlike others.
Faux Leather
It's one more leather belt genre that is made with polyurethane and is exceptionally hard-wearing, lacking in height maintenance. If we meticulously associate this belt with others, Faux is one of the kinds of belts out there. Faux leather belts hold the tendency to sharpen you in the arena of fashion; however, it's essential to use them properly with the right wear. Maybe then, you get to excel in this pitch or stand out.
When To Wear Belts?
Belts are wearable whenever you find the need to tighten your pants; however, it's usually anchored on attires to complete the outfit. From Jeans to Pants, belts go seamlessly with them to hold them firm around any waist. To fit seamlessly in the fashion zone or be called a tidy fashion freak, you must wear formal matching belts with your formal outfit. On the other hand, you need to match your formal leather belts not only to straps but also to your shiny shoes. Remember, small accessories, like leather strapped watches or any other bracelets, must match your leather belts – color-wise. When you are superseded in doing so, be sure to have an unmatched personality.
In the same way, casual leather belts come in many varieties, styles, and colors. Therefore, it's vital to match casual leather belts to any casual wear accordingly. Although it's not always necessary to have the akin outfit as the belt's color, you can always wear other colors of casual outfits that slightly or moderately go with your leather belt.
Formal Vs. Casual
Regardless of your outfits, you should always buckle up for seamless endeavors in fashions. For example, choosing the precise belt for any outfit is the only way of standing out in style. Hence, you need to know more about what kind of belts fit with both types of attires – formal and casual.
For formal outfits, smaller, sleeker buckle belts are the way to shine. Moreover, it must have a thinner strap width to seamlessly find its way around the nodes of your pants to your waist. Most importantly, wearing formal attires always come with extra concerns for your, not to mention it's something of a vital occasion that made you wear that formal attire in the first place. So, it's key to always wear leather belts for formal outfits to shine exceptionally.
On the other hand, casual wear can be worn creatively. Meaning, there's always an undeveloped breach, especially for casual outfits, where you can experiment creatively with your outfits with phenomenal belts and add to that shack. However, when you need to dress in your everyday clothes soberly, larger buckle leather belts would do quite nicely. Along with that, you would need in that belt broad strap width for more charisma. Even better, the leather belt for casual wear should be tougher, thicker, more rugged, stiffer, often matte strap material for doubling the charm. Then again, casual outfits are not bound to any restrictions, and you can experiment with a diverse range of belts until you find splendor.
Stand Out in Fashion with Rhinestone Leather Belts
Rhinestone belts are one of the leading belts industries growing rapidly. These belts are for both men and women alike. Rhinestone belts cater to different casual and event outfits. While in the fashion industry, you may have seen many players flaunting their belts brands; however, rhinestone belts need no such demonstrations, as they're already standing out and are one of a kind. Whether it's a casual thing or any event, these belts seamlessly contribute to your chic amid any crowd. Glossy, multi-colored diamond and strap studded belts along with many other features – Rhinestone belts impeccably paint your modernity with a slight hint of westernity. Plus, they go flawlessly with your party wears.
Detail Expansion of Rhinestone Belts
When it comes to luxury and classic accessories around your waist, rhinestone belts are the way to go. These belts are covered with high-quality sparkling diamonds of any color. Being a cowboy or a cowgirl is one of the inevitable longs. So, you and I both can finally grant our wishes simply by getting hold of these matchless leather belts.
Features:
Western Large Rhinestone Belt
Faux Leather
High-quality Sparkly hand-setting Crystal Stones
Zinc Studded Buckle Set
Casual, Formal, Dresses, etc.
Rhinestone Belts for Diverse Outfits
Luckily, rhinestone belts can be worn with any casual outfit for stylish and glittery looks. And for women, it's a twofold gift since they can wrap any matching rhinestone belt around their waists with any dress for looking more glamorous and artistic. These belts are imitation leather and can perfectly express your creative and refined personality via your casual outfit. For a hyphenated nature, you may wear it casually as well as at any gatherings. Not to mention it's not limited to special occasions or seasons; you may wear it every day in every season or event because it adapts to any bright or dark outfits you have in your wardrobe. It also comes with zinc studded engraved buckle set for more body and dress support. In addition, rhinestone belts feature huge western diamond stones in a retro fashion flair for artistic looks.
In addition to rhinestone belts, they perfectly fit any party wear for arty and imaginative looks. They enhance your charm in any crowd while making you stand out in fashion. Although they're recommended for formal outfits, you may wear them for rebellious guises with formal wear – something for you to try out.
Wrap Up
Standing out in fashion is quite challenging and requires a lot of effort. However, following any of these fashion tips can improve your fashion sense and helps your increase your originality quite significantly. Moreover, fashion is an endless basket that takes any creative ideas about exceptional combinations of outfits. Therefore, you can experiment your way into fashion and contribute to this zone and stand out.