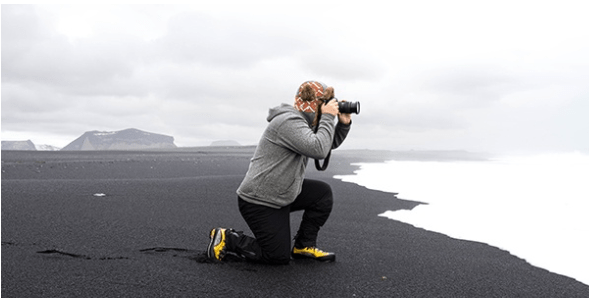 Video creation is one of the most accelerating trends in the digital market. Nowadays almost every marketer prefers using it to create inspiring videos. Videos are the source of ultimate visuals, which can entice millions of viewers at a single time. It can double the appeal of your story and give them the essence to reach out to a huge crowd of the target audience.
When videos are introduced in branding it can boost the online reach and appeal. It can enhance overall growth and revenue generation. Videos tend to double the outcomes by being the ultimate source of user engagements. A video when uploaded on a landing page can increase traffic up to 5 times. So, that's how great the outcomes are. You can even predict a top-ranking position in the search engine by uploading an interactive branding video.
Adobe Spark
Adobe Spark is the fastest and craziest content creation tool. It can help you combine visuals with text to double the effectiveness. You can create cool social media posts where icons, background and colors are added in a post to make it likeable. Any content idea can be presented using creative aspects. It is a simple way to put forward your brand story. You can even share the images on any platform.
BeFunky Graphic Designer
For all the passionate and creative designers, here is a great tool for you. The BeFunky Graphic Designer tool is equipped with a large gallery of icon and features to choose from. You can create interactive posts and designs that speak volume about your brand. The designs are enriched with impressive patterns and graphics to enthrall the viewers.
Pablo
Pablo is a great content creation tool for social media platforms. It can help you create engaging covers, banners and profile posts. You can edit the images and add engaging aspects. You can add text in the posts and choose fonts from a huge library. Likewise, the tool is equipped with a number of features that all help you create interesting posts.
Photo Collage
Are you a fan of making collages? Well, here is the perfect tool for you. Now you can create engaging image collages that can double the appeal of your profiles and marketing campaigns. You can even sue the4 collage for personal use. The procedure is incredibly simple. All you have to do is to select your desired frame or images and the pictures get fitted into the most appropriate frame automatically. You can even add text or funky icons to increase the appeal. Downloading the file is efficient as well. You do not have to worry about any complications.
Keyword Planner
Keywords Planner has multiple uses. It's not only related to Wikipedia page creation service but fit can help increase the search viability of your video content as well. You can use the tool to search the highest ranking keywords to be indexed in your content. By the use of keywords, you can maximize the online reach of your video. You need to refine your searches and help your readers get more from your content. Keywords make your content easy to comprehend and accessible. So try picking the most effective keywords for your content.
Pixlr
Pixlr gives you ample opportunities to create interactive images with content. It's a technique to make your content delivery much more engaging and interactive. You can opt for a better to create engaging content. You can produce posts and images with text. The tool comes with three prominent features the includes fun filters to add more appeal in an image, an image editing tool to align every aspect professionally and Photoshop editing features as well.
Animaker
Animaker is a great tool for creating explainer videos. You can add different features and enhance the engagements with an emotional storyline. The tool has a wide range of features and works on a simple drag and drop rule. You only have to drag the feature to complete the video. You can add frames and animation in it as well.
Wrap Up
Be more innovative when creating visuals content for your brand. You have to search for better opportunities to put forward the core message. The aim should be to be more informative and interesting. You need to compose content that can enthrall the viewers and ensure maximum productivity. Your videos should be captivating and rich with a strong message if you want to roll double outcomes on your investments.