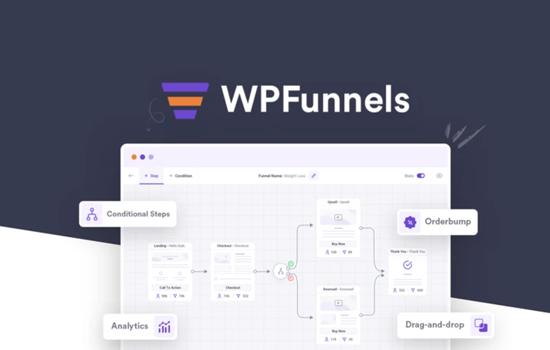 Every Business Owner wants to increase their sales. But they don't know how to increase their sales. Yes, It's very challenging to create good sales. The challenge is to apply a funnel to get the customer to a purchase decision. The customer will go through several touch points to get them where they want to be.
We are mentions everything that you need to know about WPFunnels before using.
Pros:
Some predesign funnel templates are available.
Gutenberg, Elementor & Divi page builder support.
A drag-and-drop funnel builder canvas.
At the checkout page Order bump offer.
Cons :
1. Wp Funnel required some features integration for improvement.
2. Need to include some design for the convenience of users
Who Use this :
This plugin development for any kind of online business like..
Digital Marketer
Marketing Strategist
Marketing coach
Fitness Trainer
Fitness Product seller
Health Supplement Provider
Legal Advisor
Online Coach
Educational Portal
Counselor
Software Firm
eCommerce Shop
WPFunnels Features :
Many wp sales funnels are available online. Wp funnels are totally different from others because they have some unique features.
Quickly you will get a good solution from the Wp Funnels. Designing your sales funnel for your eCommerce website can feel like a DIY project gone wrong. Building initial funnels can mean waste of time configuring several plugins and still not having full access to the sales process. 
Suppose you could develop your funnels visually in your wordpress dashboard. Every step optimized to build a seamless customer experience and maximize revenue? 
Newly Design finished your online store sales funnels without difficulty in wordpress by the drag & drop elements on a visual canvas no extra wordpress plugin design it.     
Build worldwide sales funnels for your woocommerce online store put conditional various sales offers. 
WPFunnels lets you create, visualize, configure, and perfect customized sales funnels that fulfil with WordPress. 
WPFunnels' visual canvas lets you map out your whole sales funnel and connect every step using an easy drag-and-drop user interface. 
You could find out from many niche-specific sales and lead generation funnel themes. WPFunnels easily integrates with Elementor and Gutenberg, so you can design custom landing pages, sales pages, and checkout pages that you want in the funnel.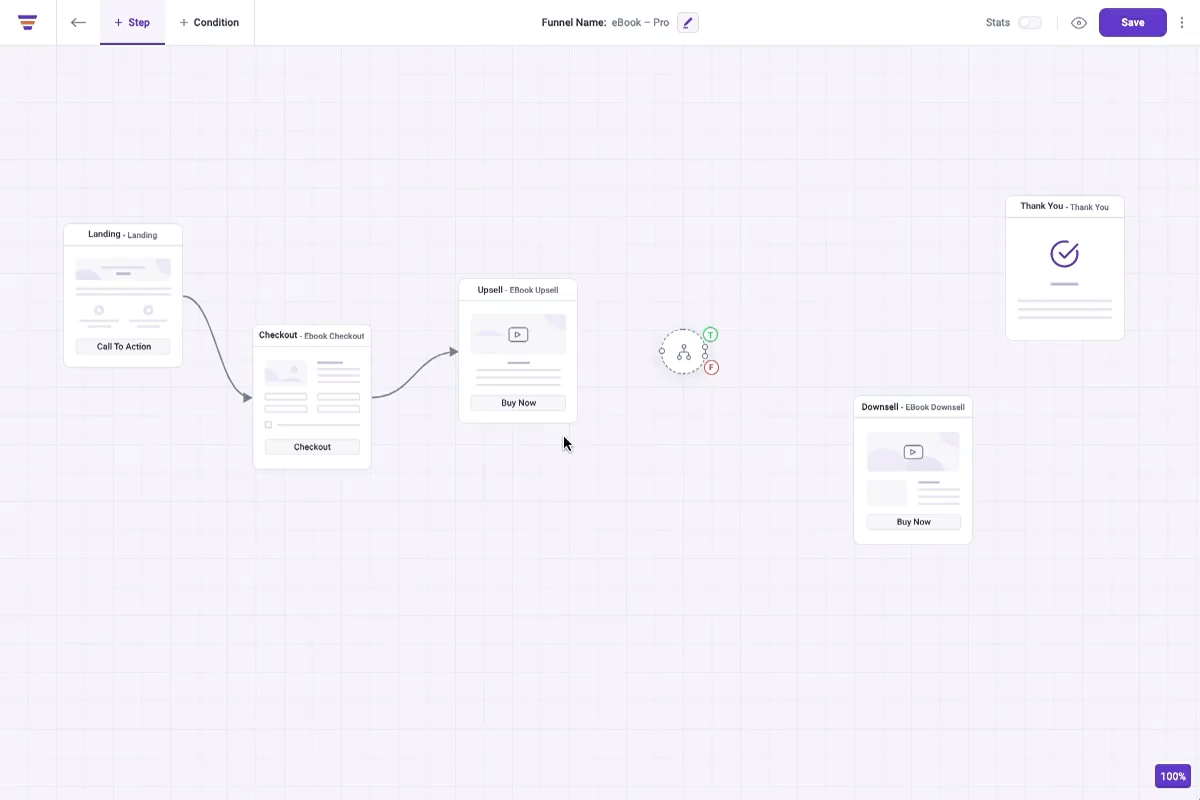 WPFunnels offers to set conditional worldwide funnels for your wordpress online store so that you can easily make one-time offers based on purchase behaviour.
WPFunnels' real-time analytics data share each funnel you create, You will get the sales strategy thoroughly. You will get every step of the sales funnel, like total visitor, conversion rates, and average order value.
you'll be able to recognise perfectly how much you're earning from conditional offers.
It is very annoying to get random reports for sales funnels using many plugins. But if you use WPFunnels', you can quickly get all the reports at once.
Step forward into the future of funnel building in WordPress and boost sales from your woocommerce store.