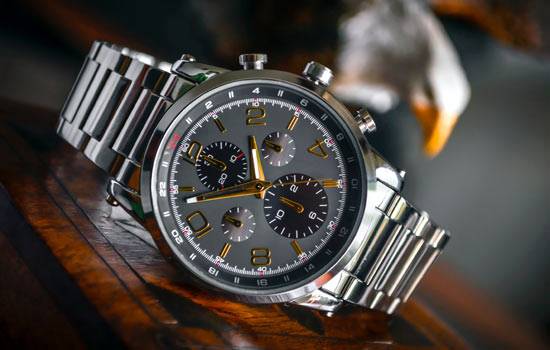 Luxury watches are fashionable and artfully designed with a rich history. Buying these watches has become similar to buying cars these days. They hold excellent value and are a status symbol. There is a huge market of luxury watches in Singapore, be it new or pre-owned. Both new and second-hand watches have their worth. But a lot of people prefer to buy pre-owned watches in Singapore for various reasons.
Why Buy Pre-Owned Watches?
Cheaper- 

The price you pay for a pre-owned watch would be a lot lesser than for a brand new one. Luxury watches like Rolex and other companies hold on to their value even after use that allows more people to afford these watches.
Depreciation- 

The moment you purchase a brand new Rolex, its value depreciates, and it turns from new to pre-owned without even having any scratch or damage. On the contrary, a second-hand Rolex depreciates at a slower pace.
Variety- 

While buying new luxury watches, your choices will be limited to the models that are currently in the market for sale. You may not get the model you are looking for. But in the second-hand market, you get more variety to choose from with their added history.
A Rise In Value- Second-Hand- 

Luxury watches increase in value after use for years as it becomes rare and adds an excellent value to it. Also, if that particular model is discontinued or made with better technology. It instantly adds value to it as that model will not be available in the retail stores.
Investment- 

It is also an investment opportunity for many as the cost of fixing a damaged model might be less, but it might add value in return.
Restored- 

You need not worry about the condition of the second-hand watch, whether it is worn or damaged as these luxury watch companies in Singapore make sure that the watch is cleaned and serviced correctly before being sold. Luxury watch companies make sturdy products with the best materials. The do not show any signs of wear and tear for many years.

Adds To The Story- These

 pre-owned luxury watches are used by many different people for years and have excellent value, you get linked to the story and life of the watch once you buy it.
These pre-owned watches also have disadvantages, along with the advantages. The market of second-hand watches in Singapore has grown huge over the years and is flourishing, but you need to keep in mind the issues you can face purchasing one. 
Authenticity- 

A brand new product can guarantee the authenticity of the product as it would be purchased by a retailer of the company, and there can be minimum chances of any fraud. And it feels good to wear a luxury watch with so much value for the first time.
Faith In The Seller- 

If you buy a brand new watch from a retailer of the company, it gives you more confidence in the product and the services they provide. It will also help build a good rapport with the seller. That would help you the next time you want to purchase. They may give you preference over other customers for the limited edition watches.
Services- 

You can get a brand new watch serviced at the company's service Centre whenever necessary. Still, any modification in your watch does not entitle you to the authorized service station.
Just knowing the benefits and disadvantages of buying a pre-owned luxury watch is not enough. There are many aspects you need to consider before purchasing a luxury watch because it is a huge investment. These markets have many dealers who cheat you by giving you a fake Rolex and charge a large amount of money. 
To make your purchase easier, the following points should be considered:
Research- 

A thorough research can help choose the best seller for your luxury watch. You can go through the online reviews and feedback to make sure the seller is truthful and authentic. A check on the company's social media accounts can also help in knowing them better. If you can have a look at the product in person or high-quality pictures of the watch. It might help you trust the buyer. It would be even better if someone trustworthy from your family or friends have previously purchased a watch from the same seller.
Exchange and Refund Policy- 

These luxury watches, new or pre-owned, comes with an exchange and refund policy because of high prices. Be aware of the terms well before purchasing the clock so that it does create any issues later.
Warranty- 

You need to make sure you know the warranty of your watch and have all the documents showing authenticity. This might be helpful in case of damage within the warranty period.
Servicing- 

The servicing of these second-hand watches is an essential part of the process. Ask if the servicing is done by people who are trained by the watch companies. As these luxury watches have different specifications for different companies. Also, enquire that the parts they are using for the watches are genuine.
Origins Of The Watch

– Ask questions about the history of the watch, where the seller purchased it from, and make sure there is no record of theft. There are chances it could be a fake and would make you regret later. 
Market Value

– It is necessary to research the market value of the particular watch you are looking for. The trends keep changing, and knowing the current market is very important before making such investments. The prices may differ with different sellers. So knowing the current rate would help you decide the right place to buy.
Financing

– Many companies provide financing with convenient options for such purchases. This can reduce your burden as you can pay in installments.  
There are varieties of pre-owned watches available in Singapore. It is very important to know the product before you buy as it is your hard-earned money you are investing. 
 Keeping in mind the various aspects that lead the market of these luxury watches might help you make an excellent purchase that you can cherish forever. You should consider the watch as an asset and maintain it by regular services to increase with time.