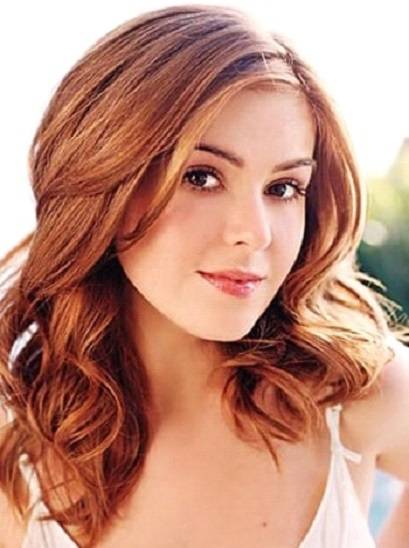 Intro:
Last few years great for the redhead but select makeup for redheads isn't easy as a blackhead. Redhead is truly attractive, and everyone has special attention to it.
You can get the redhead patrimonial or it may be your hairstyle. Whatever, you should know the particular requirement of the redhead. You ought to learn how to flatter them properly.
Today we appear here with the best some tips of red hair makeup. From here, you can get a super guide on how to select makeup for redheads plus rock looks.
Ready to read, learn the tips of makeup for redheads.
Tips for red hair makeup
Let's see a few redhead makeup tutorial tips-
1. Prepare your skin:
Before taking any makeup, you must prepare your skin clearly and properly. Clearing the oily skin or dirty skin is the first step in all the makeup process. It always helps to save the redhead skin from the damage.
Without pre-prepare of the makeup, any makeup won't suit or fixed on the face properly. So, clearance and prepare the face for makeup must be the step.
2. Apply the right foundation:
Next step is selecting the right foundation color. Make a natural base on the face with the help of the foundation. If you have freckles, don't try to hide them with more foundation. It isn't a good idea.
Try to use a sheer foundation that can match with your actual skin tone. Avoid the darker freckle tone. It makes you so dull and you look so ugly.
Freckles redhead can take various foundation bases. If you don't have freckle, you can cover-up a greater level. It'll be the greatest match with your skin tone.
3. Have fun with blusher:
Have fun with a peachy blusher. If your eyes are brown and your skin is on the warm side, this blush is right for you. Even if you have blue eyes with redhead and cool-toned skin, you can wear a peachy blush. This blush can make a gorgeous contrast between your hair and your skin.
If your skin is oily, you need something more powder-based blusher. So, peach and light-brown blush are perfect for your oily skin.
If you love a dewy complexion with your redhead, you can select creamy blush. It works so brilliantly and makes you naturally gorgeous to look.
4. Play up your eyes:
A bright and bold makeup with redheads can make you so gorgeous and fine look. For bright and bold makeup, eyes makeup is so important.
Play up with various colorful eyeliners or shadows such as brown, bronze, taupes, and purple. They help you to look so pretty. You must avoid black eyeliner or shadows because it makes your makeup so funny with your redhead.
Without black eyeliner or shadow, you can apply black mascara. It is true that redhead can go with brown but only for mascara black is right to wear. It brightens the lashes of the eyes and looks better.
5. Play up your lips: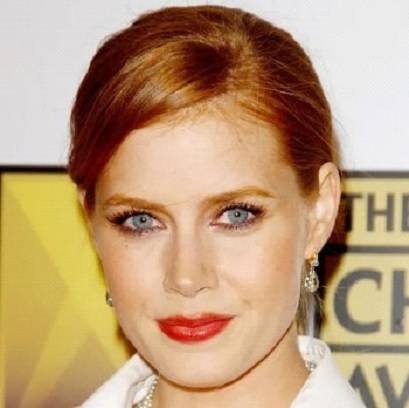 Without lipstick, any makeup won't complete. So, select the perfect lipstick that can go with your skin tone and hair color. Especially for the redhead, selection lipstick is so important. Let's see which lipstick can apply with redhead.
Just apply a peach or pink lip gloss that want or match with your skin. It makes your lip so look soft and your makeup will look so warm and natural. You also can play with berry-pink shades instead of hot bright pink color lipstick.
Don't be scared to use a red color. A bright and bold red lipstick can attractive your makeup. But, I suggest you throw out the orange color lipstick from your makeup box. This color never goes anyhow with your redhead.
6. Play up your eyebrows:
Eyebrow makeup is the thickest makeup for the redhead. So, need a special look at this makeup. Indeed, there are not available a lot of eyebrow products. But this is not a big factor. You can use any eyebrow that can go with your redhead and skin tone.
Keep in mind one point, when you will go use any eyebrow. Just be keep light-handed at the beginning of the brow and gradually make it heavier when reaching the tails of the brows.
7. Have fun with cheeks:
If you don't have enough time to take a full makeup on your face, don't need to anxiety. Just take your favorite blush and add a touch of color to your cheeks. This makes your cheek so looking nice with your redhead.
With this normal tip, you just follow the gorgeous ideas. Without cheek make, the best makeup for redheads won't a success. So, apply the blush color that will go with the whole makeup on the face.
8. Play up with cheekbones:
To glow the face, play up with cheekbones lightly is essential. It is just a touch of a fan brush to gently swipe a powder highlighter. It brings a tit donut look with full glowing face with redhead. As a finishing task, you can do it with your cheekbones. It can bring a great glowing look on your full makeup.
9. Play up with contour:
Without a single part of the face, your makeup won't complete. Contour isn't out of the face. So, when you go to makeup, you should look at the contour part also. You just need careful about applying on your contour. Try to maintain natural skin tone and apply foundation as shaping stick.
At the time of applying focus the round of the contour of the forehead, down the boundaries of the nose, in the hollows of the cheeks, and under the bottom of the lip. In this way, it'll assist you to make all the areas.
If your cheek will sink in, cheekbones will stand out, lower lip, won't show them when you draw this area with the foundation. The foundation helps you to hide this unwanted face area.
10. Play up with flashy color: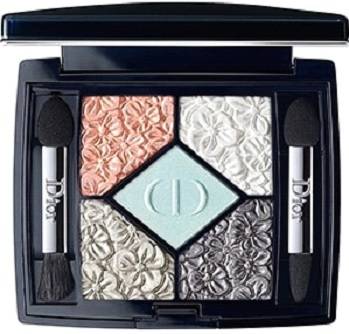 Flashes color really works well for redheads, particularly as eyes makeup. It truly looks nice for younger girls. If you have redhead with blue eyes, you can try copper, brown, or peach color. You also can take a metallic finishing that makes your makeup more attractive with your red hair.
11. Play up with highlighter: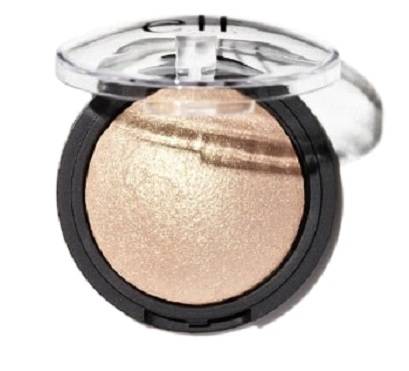 Most of the time, the makeup of the face will dull after a later. To keep glittery of the super fair-skin must use the highlighter. It never comes off the glittery of the beautiful makeup with the nice skin. Redhead skin is so sensitive.
So, select the highlighter carefully and apply them properly. Try to use natural highlight because it maintains the natural look.
Conclusion:
Now, we hope that after finishing those makeup tips, you can enjoy a makeup party with your stylish redhead hair. Normal or gorgeous any way you can take a good looking makeup.
We know you have a good idea about the makeup for redheads. But from this post, you maybe have got a new that was missed from you. Yes, this new idea can make your makeup tips richer. You can now arrange your beauty bag with the perfect selected beauty products.