Summer is the season which demands a lot of care. The scorching sun can be harsh especially to your skin. Pollution and other environmental issues can make your skin look dull.  This can take away all your skin's natural glow, make it oily, pigmented and blemished. This can reduce the quality of your skin.
To uplift your mood you can give good care to your skin to make it glowing and radiant with some tips. Skincare is the utmost need in summers. Good care protects your skin from various issues like dehydration, anti-ageing, anti-wrinkle, and many other skincare issues.
Summers can be rough. When the temperature rises, the heat and humidity make your oil glands hyperactive. The heat can cause itching, rashes, sunburn, and premature signs of ageing. That is why you need a proper skincare routine as your first line of support.
Here we are going to reveal all the skin and body care tips in summer that will help you to de-stress and unwind your beauty issues and groomed you in this season.
                      Tips for skin and body care in summers
Keep hydrated
The human body is 60% of water. So in the summers, it's important to keep yourself hydrated. To protect your skin from the heat, you must drink the right amount of water.
Always keep a bottle of water whenever you go out. If you don't like the taste of plain water, add a slice of lemon or mint in your drink.
Drink at least 8 glasses of the water. Thirst is often confused with hunger. True thirst will not be satisfied by drinking water. Drinking water may also contribute to a healthy weight-loss plan. Drinking water makes you feel full. Water keeps you energetic and fresh.
Apply sunscreen regularly
Sunscreen is something that works like a shield which protects from the UV radiation. Direct exposure can be very very dangerous for skin even the overexposure can damage your skin cells. It can even cause skin cancer so it's important to protect the skin from direct contact in the sunlight.
Overexposure can make your skin look dull. Protective clothes can protect from the sunlight but you cannot cover your face skin all the time. So it's essential to use the sunscreen. Choosing the right sunscreen may be a bit difficult as there are several options available in the market but always pick the dermatologist-recommended sunscreen. Skin experts recommend sunscreen with SPF30 with a UVA/UVB protection.
Always apply the sunscreen before going out on face hands and cover your body properly. Wearing sunscreen is important. But it's more necessary to keep in mind to use it after every 2 hours. A sunscreen must work as a moisturizer with a high sun protection factor like a glossier with invisible shield.
The sunscreen should apply 30 minutes before going outside and reapplied after every two hours. If you want to do swimming, then be sure to use water-resistant sunscreen and reapply when you get out of the water.
Always make sure that you use the derma recommended sunscreen as skin experts can easily analyse your skin type.
Follow the skincare routine
A good routine can make your skin look ageless. A good Skin is the most important element in the part of the personality. Hydrated and glowing skin make you look different from others. You generally go to the salon for skincare but in a pandemic, you are not allowed to go out.
Here are some steps that you can follow some tips:
1.Use a dermatologist-recommended cleanser
Each person has their own skin type.  Wash your face gently with a face cleanser. For the dry skin you can choose a cleanser that doesn't have alcohol, and if you have oily skin, look for an oil-free cleanser. Afterwards, rinse it with normal water.
 2. Use face scrubs
Buy a scrub or use a homemade scrub. Gently rub on your face in circular movements on your up to the shoulders. You can buy the avocado scrubs, rice scrubs etc. Another thing is you can prepare at home, mix the oats with raw milk and scrub gently for 2-3 minutes so that it exfoliates all the dust particles, whiteheads, blackheads etc.
3.Use homemade face mask
You can use some home remedies. To protect your skin from pigmentation or dullness you can make a face mask. Prepare the homemade face masks such as :
Turmeric mask→ For the turmeric mask you can add 3 tbsp of gram flour, a pinch of turmeric powder, one teaspoon of yoghurt, and a few drops of lemon juice.
Avoid going between 10 to 4 pm
UV rays are strongest between 10 am and 4 pm and are stronger during the spring and summer months. The strength of the damaging UV rays is based on:
Time of day
Altitude
Reflective surfaces.
The summer months are more dangerous due to high elevation, that is why Utah has one of the highest rates of skin cancer in the nation. Avoid being out in the sun between the hours of 10 am and 4 pm, when the sun's rays are the strongest.If your skin is way too sensitive in sun exposure you can try some darkest self tanner that available in the market.
Anti-tan care
Tan is the most seen issue in the skin. Tan is something that can change the colour of your skin and make your skin look dark. You can opt for any different options as given below:
Lemon Juice
Cut a lemon and rub a slice on your tanned skin.
Allow it to sit for some minutes before washing it off.
Cucumber Extract, Lemon Juice, and Rose Water
Mix one tablespoon of each of the 3 ingredients in a bowl and dab it generously on your tanned skin.
Gram Flour and Turmeric
Mix a tiny amount of turmeric with two tablespoons of Bengal gram flour, milk and one-tablespoon rose water.
Apply to tanned areas and leave it be for 15-20 minutes before taking it off.
Use moisturizer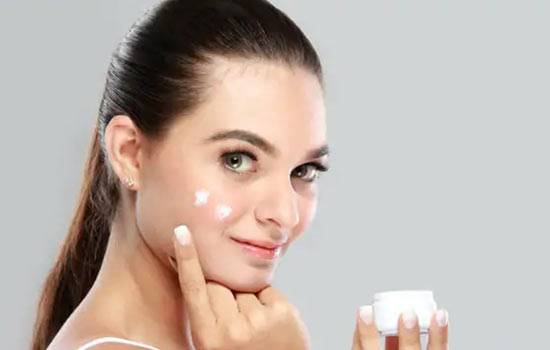 Moisturizer is something that is much needed for your face and whole body. But in summer your face and body require different kinds of moisturizer to ditch the scorching heat. So use the light moisturizer that can relax your skin with soothing effects.
Do not misunderstand that your skin requires no moisture in the summer. Opt for a non-greasy and lighter product that suits the weather.
Use vitamin C serum
Vitamin C is great for your skin. Vitamin C helps to prevent the fine lines, hyperpigmentation, and can help with collagen production. put a small drop on your skin and softly do in circular motion and moisturizer.
Wear soothing clothes
The cotton fabrics help in tackling the heat. use the loose cloth as it does not irritate and makes your body sweat-free. cotton clothes protect the skin from rashes and some serious skin infections.
Apply minimum makeup
Always go for minimal makeup in the summers. The less makeup lets your skin breathe better. Humidity and heat suppress the skin's ability to breathe and stress it out.  Use a tinted moisturiser, tinted lip balm, and organic kajal in summer to give your skin some rest.
Wrapping up
Above we have discussed some of the basic summer care tips for skin and body. Self-care is the utmost need in the summers. You can follow some tips to take care of yourself this summer and this will give you and your skin major relief. Hopefully, you get the complete knowledge about the summer care tips.
Your suggestions and queries are welcome. Feel free to ask in the comment section below.
Thank you for reading!! Happy summers!!