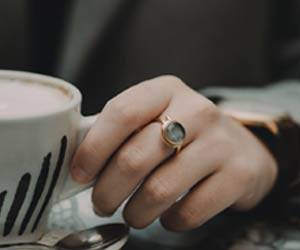 Whether you'll admit or not, everyone likes to look great especially on their engagements. So, it's important to choose everything wisely from engagement dress, rings to drop earring that look perfect and enhance your beauty on your special occasion.
If you're the one who is getting engaged in 2020 and still confused about picking the engagement ring for yourself or your partner. Then this post will help you in choosing the popular handmade engagement rings that are trending everywhere and you and your partner will love it more than anything.
Let's get started and know the latest and popular trends of engagement rings 2020!
Rose Gold Is Back 
Rose Gold Engagement Rings are experiencing a great demand these days and a perfect choice for those who want something less traditional and little more elegant. A great alternative of yellow and white gold rose gold is a contemporary choice for 2020 couples.
Bespoke Engagement Rings 
More brides in 2020 are getting attracted towards bespoke and unique engagement rings due to its elegant and sparkling look. Getting the signature and unique engagement rings for your partner is the right way to show your style and keep yourself updated with the latest engagement trends for 2020.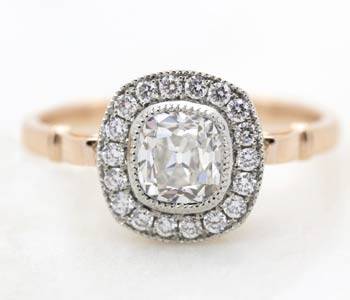 Vintage Rings 
Vintage Ring will be going to be popular in 2020 wedding season. Whether it's Rose Cut, Asscher Cut or emerald cut diamonds, they will be preferred more over the traditional round cut diamonds.Minimalist Rings 
Celebrities Inspired and Minimalist Ring design will be going on top of the latest engagement ring trends for 2020. As experts say, "Less Is More" simplistic, stackable bands will be going to lead in the 2020 weddings. These are more elegant, feminine and attractive and it will be the features of trending engagement rings in 2020.
Birthstone Rings
Birthstones are evergreen! Just like last year, this year also you'll see birthstones popularity in 2020 weddings and engagements. Birthstones Ring shows the eternal love and commitment between the couples and its look incredibly gorgeous as an engagement ring or wedding ring.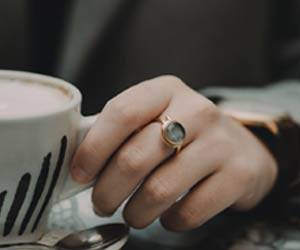 Multi Diamond Engagement Rings 
The previous year, multi diamond engagement rings proved to be super popular and we're expecting the huge popularity in multi diamond engagement rings. Nowadays people are having demand for multiple diamonds in their engagement and wedding rings, that's the reason multi diamond rings are one of the popular engagement trends of 2020.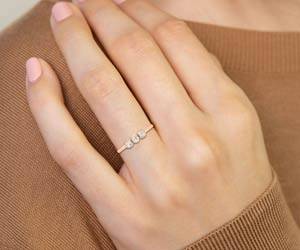 Emerald-Cut Rings 
Simplistic, adorable and classic, emerald cut rings are one of the trending styles in engagement rings in 2020. Emerald-Cut rings are timeless designs that are gaining huge popularity everywhere due to their lovely designs, styles & appearance.
Floral Designs 
There are a variety of diamond engagement rings available in the market and many of them inspired to capture the beauty of the flowers. Just like other diamond rings, floral rings also come in a variety of settings to suit the taste of everyone.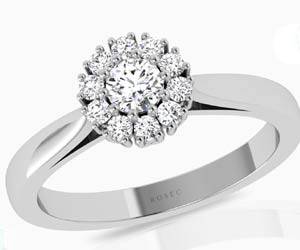 Colored Stones
Some of the people avoid choosing coloured stone engagement ring, but it looks classy and amazing if chosen correctly. Coloured stone ring is one of the popular choices among the celebrities. Coloured diamonds, amethyst, and sapphires are one the most preferred gems for engagement rings.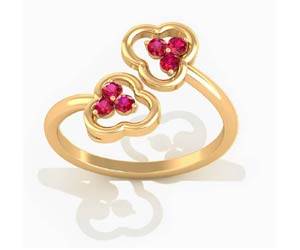 Pearl
If you don't want to choose diamond engagement ring, then pearl will be a great alternative.  Pearl are something that look amazing and provide the amazing look to the wearer.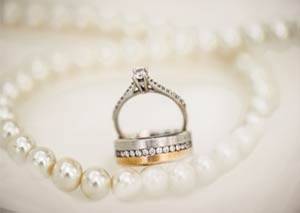 Halo 
The demand of Halo rings is rising in the market. Its beautiful design makes the center diamond appear larger than the traditional diamond engagement rings.
Marquise Cut 
Marquise cut engagement is of the great options for 2020 brides who want their engagement to look completely unique and beautiful.
Stackable Ring
Stacking is not a new trend, these days more and more brides are incorporating this in their bridal sets.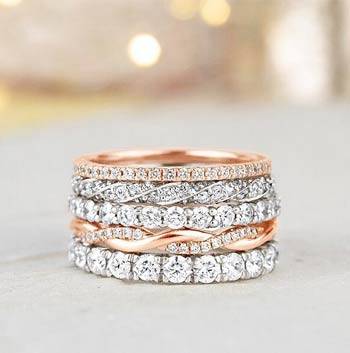 Solitaire Oval
The solitaire oval ring creates a classic appeal that creates a bond of commitment between two people. This year solitaire oval engagement rings are gaining huge popularity & become one of the top ring styles for 2020 brides. If you're looking for fabulous engagement ring, then solitaire is the right choice.
Bezel Setting
Bezel Setting engagement rings are in growing trends, it's great option for modern brides looking for some innovative designs.  Its comfortable to wear and enhance the bond of commitment with your partner.
Mixed Metals
Mixed Metal is back in trends, people are getting more attracted towards mix metal rings due to their impressive look and fine designs.  It's shiny and beautiful, mixed metal engagement rings are going to be a big hit in 2020.
These are the popular engagement rings trends of 2020 that you'll see everywhere in the year 2020. Also, you can order customized rings to suit your