While purchasing a hat, it is imperative to consider your face cut. Hats look perfect when they are selected based on your face shape. If you want to look stunning with your hat, then you should consider picking one that suits your face cut. Here, we have given some tips that will let you choose the right hat for different face shape:
1.Hats for Square Shaped Face
Women who have strong jawline much purchase hat with a tilted brim. This brim will partially cover their face. They can choose Fedora hats to look beautiful. You should wear Fedora hats in such a way that they become tilted towards one side.
This style of wearing fedora hats will break the symmetry of your face. You can try custom printed fedora and wear it with your favorite dress. You should take the help of custom hat printing professionals to get custom printed hats.
The cowboy-style hat with a low brim is also perfect for women with a strong jawline. But, the hats that are curled are not a good choice for you. You should try to choose hats with wide and floppy brims.
Never pick those hats that have a short brim. In addition to this, a schoolboy cap is not designed for you. In simple terms, you should pick those hats with a brim so that your face appear longer. Make sure you pick only those hats that sit high on your forehead. With hat wearing right polo T-Shirt make look pretty for man.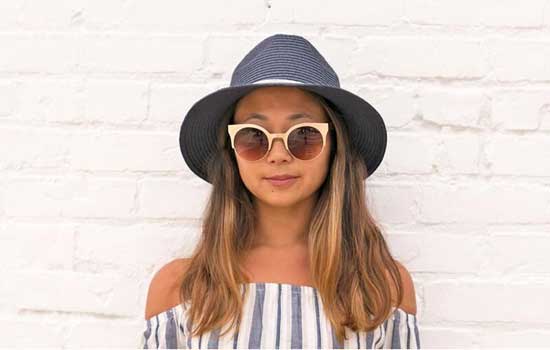 2.Hats for Heart-Shaped Face
Women who have a heart-shaped face must avoid wide hats. The wide hats will make your forehead appear wider. You should pick style hats that let you look stunning. You can choose cloches, berets or hats with small brim lengths.
3.Hats for Round Shaped Face
If you have a round face, then you should purchase those hats that are tall and shallow as well. The hats will make your face appear longer. Make sure that the hat you choose must have sufficient distance between the top of the hat and top of your head.
It is recommended to go with brimmed hats, especially asymmetrical brims. The wider brim hat will make your face look narrower. If you want to opt cowboy hats, then go for them.
4.Hats for Thin Shaped Face
Women who have thin faces must purchase flared hats with brims. These hats will make your face look rounder. But, the brim should not be wider than your shoulders. Also, you should push hats in the downward direction to make your face appear shorter.
Never pick the elongated hats that will make your face appear longer. Think faces are already long and it is not necessary to make them appear longer.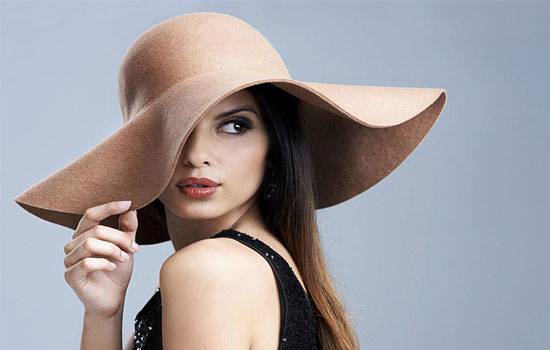 5.Hats for Oval Shaped Face
Women with an oval-shaped face can pick any style such as Fedoras, Cloches, schoolboy hats, etc. Any style looks good on oval faced women. If you want to have the best, then you should go with cloches. You should do an experiment with a different style of hats.
Any design and any style of hat will go perfect with your face shape.  The custom printed hats will look amazing on oval face women. Contact the best custom hat printing contractors such as custom printing Vancouver to print your design on your favorite hat.
Tips For Wearing Different Hats
Deciding the right dress that matches your hat style is not an easy task. It is important to match the style as well as fabric. Read the following best fashion tips for hat lovers:
1.Beret
This style of hat is usually worn in the winter season. The beret will refresh your old & boring winter wardrobe. For example, if you wear light shade printed beret with a dark coat, then it will look different and beautiful.
To get custom printed beret, search for custom hats near me. In addition to this, you can also wear winter accessories such as bright gloves and woolen scarf.
You will have an entirely different look during the winter season. You can wear match the color of other winter accessories such as a scarf and gloves with your beret.
2.Fedora
You should feminine attire when you are planning to wear a fedora. The fedoras are available in the market with different colors and fabrics.  Thus, you can experiment with different looks with different style fedoras. You can wear a fedora with formal and casual attire as well.
3.Schoolboy Cap
The schoolboy cap should be pushed back an inch from your hairline to look amazing. The schoolboy caps go well with casual and urban style clothing as well. Wear ripped jeans, boots, and a jacket with a schoolboy cap.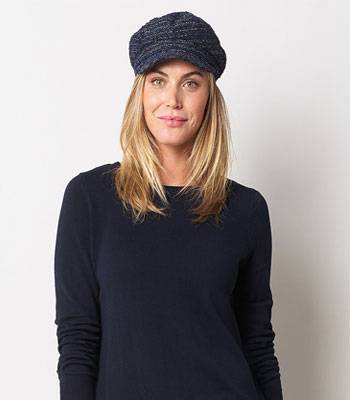 4.Wild Brim Hat
These style hats are worn with different angles. Usually, the front brim is slightly dipped in the downward direction. You can tilt it in the left, right or middle direction. You can wear this hat with a stylish maxi dress.  The wild brim hat will act as an additional accent for your dress.
5.Cowboy Hat
The cowboy hat is perfect with jeans and a shirt. Make sure, you also wear cowboy shoes with the cowboy hat to get the best results.