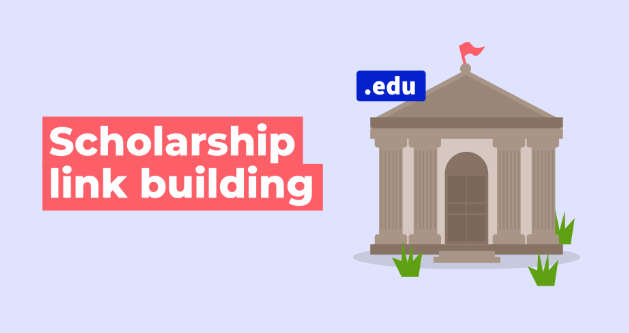 Scholarship link building is working or not that question is arisen when marketers see the effectivity of scholarship links goes to down periodically. Some marketers believe that scholarship link building is totally dead and they even think that Google counts it as spam. Otherwise some SEO agencies still offer scholarship link building package to their customer.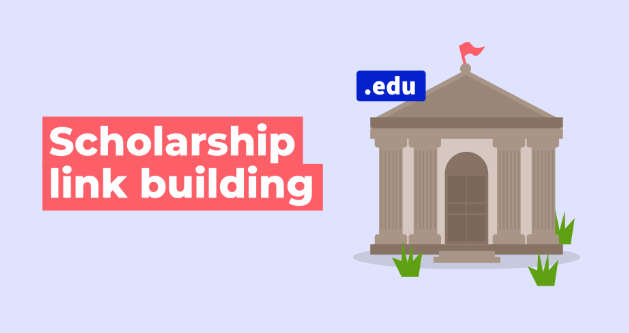 Now the question is: Who is RIGHT?
It was earlier 2015 when scholarship link building was so easy and very much effective. Even anyone can easily make a better position on SERP just following this technique.
I have to mention an example to better understanding. It was the time of 2016, a Pakistani boy named 'Lokman' made $4000 USD with his four months old amazon affiliate website. The name of the website is '10beasts.com'. Lokman told in an interview that he just doing scholarship link building process and gain better position on Google SERP. And added that scholarship link building is the only process he followed to gain his success.
Therefore, we can say, 4-5 years ago it was a great technique to rank fast. However, recently what's happen! After updating Penguin 4.0 in 2017, Google don't encourage marketers to get any link exchanging money. After this announcement, we see that the effectivity of sponsor links decreases dramatically.
However, still some marketers believe that this technique creates some impact on ranking.Yes, we also see some impacts on ranking and it helps increasing the domain authority (DA) of any site. Even there are some other reasons why marketers still like doing sponsorship links. I will discuss these reasons in further discussion.
Let Deeply Analysis – Scholarship Link Building Still Alive or Dead
In this part, I will try to disclose some important issues and questions regarding to scholarship link building. These are:
What is scholarship link building?
What is the right way to do scholarship link building?
Is it now easy to get scholarship links from Universities or Colleges websites?
How much cost you have to effort doing scholarship link building?
How much will it impact on SEO in 2019-20?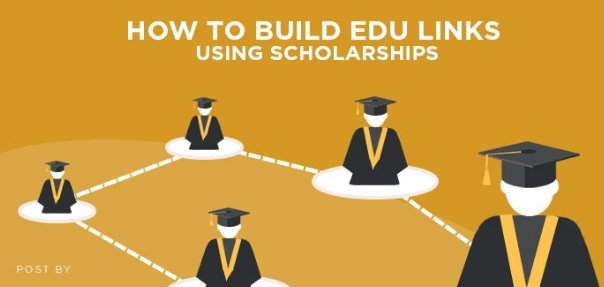 Scholarship Link Building Process
It is a backlink building process by offering scholarship to universities or colleges students. Marketers mostly focus on getting .edu link to 'scholarship offer' page. However, they also get some .com and .org link automatically.
I am interested to give an example of it. Suppose, you are the owner of xyz.com. Now, you lunch a $1000 giveaway scholarship program. You get some high authority links for your scholarship page. Then you can pass some link juice from your scholarship page to another money pages. In next session, we will know more about the right way of building scholarship backlinks.
Right Way to Do Scholarship Link Building
There are actually many ways which are followed by different marketers in different ways to do scholarship link building. Now, I want to share the step by step guideline of planning scholarship link building.
Step 1: Preplan – Define Goals of Scholarship
In very first step, you have to think about your target audience and also have to specify your goals which matched with your budget. Suppose you have a job portal website, then you can offer 'a set job study book', if you have a freelancing or money-making website you can offer $1000 giveaway for higher education. Or, you can arrange essay writing competitions. The core concept is that you have to make a specific goal and plan about scholarship.
Step 2: After Concept, Develop Content
After developing a crystal-clear concept about scholarship, you have to develop a content strategy. You should have made eye-catchy written content for contest. If you can make video content as well that will be great. However, contents should be highlighted to your brand.
Step 3: Publish Your Scholarship on Landing Page
You are now ready with content. Now in this third step, you should have published your content on your scholarship landing page. Optimize and organize the landing page; and get some internal link building from this landing page to your other money pages that probably will help you to rank your main content page.
Step 4: Do Some SEO and Email Outreach
If you do some on-page SEO that will help a lot to get some links and traffic automatically. You can put some keywords related to scholarship, such as 'get scholarship', 'scholarship opportunity', 'scholarship for college student', 'scholarship for higher education' and so on. Do keyword research before placing keyword.
Now, it is time to get your targeted links for your landing page. Collect colleges and universities email address and outreach email. Make your content eye-catchy so that your email outreach can gain good conversion.
Step 5: Update Regularly & Announce Winner
Please make it REAL. You have to do updating every time. If possible, make update about your contest everyday or every week. You already set a time-frame of your scholarship program. You shouldn't miss your deadline to announce your contest winner. Do it at just time.
Real Situation of Getting Scholarship Link from Universities or Colleges
If you go back in 2015, it was too easy to get link from universities or colleges websites. But, in present situation it is too much difficult. I can show a real experimental experience from another marketer. Beginning of the 2019, the marketer outreaches total 200 emails for scholarship link building. He gets response only 12 that's mean he get 12 links for his scholarship landing page out of 200. We can see the conversion rate is only 6%. Therefore, you can say that now-a-days it becomes more difficult to get scholarship backlinks from universities and colleges.
Cost of Scholarship Link Building Process
Normally you can buy a link from DA 60+ blog for the charge of $200 to $1000. But if you are thinking of doing scholarship link building you can get even 50+ .edu link for the charge of only $1000. I mean you can announce your contest winner prize at $1000. You can customize your winner prize regarding your budget.
By the way, you probably understand that scholarship link building process is much economical than buying links. However, in your mind you have the question about the effectiveness of scholarship links. In further discussion, I share my own opinion about the efficiency of scholarship links according to the present situation.
Impact of Scholarship Links in 2019-20
This is the most important question of this article that scholarship links still have any impact on SEO or not. After reading above discussion you probably got your answer. However, now I want to share my own opinion regarding this scholarship backlink process and its impact on SEO.
Google say again and again, don't buy any link or get any links for money. But we see marketers still buy links and get result. Obviously, backlink is one of the top 5 ranking factors. Without backlinks you can't think rank just depending upon your on-page optimization.
However, backlink should be natural and relevant. When you are seeking for scholarship backlink, then universities and colleges are linked up your landing page to their scholarship page where they linked up thousand of links as like as yours. Therefore, these types of link can't be relevant. Even, some time Google treats these links as spammy. If you are thinking to increase your website DA, then it is your best choice to get some scholarship links for your website.
Last Words
According to present condition and recent Google's update, I don't feel that scholarship link building helps to increase ranking. If you want to do it, then you have to ensure that don't make it spammy, irrelevant and artificial. Make comment on below if you have any other question regarding this topic. Happy Blogging!