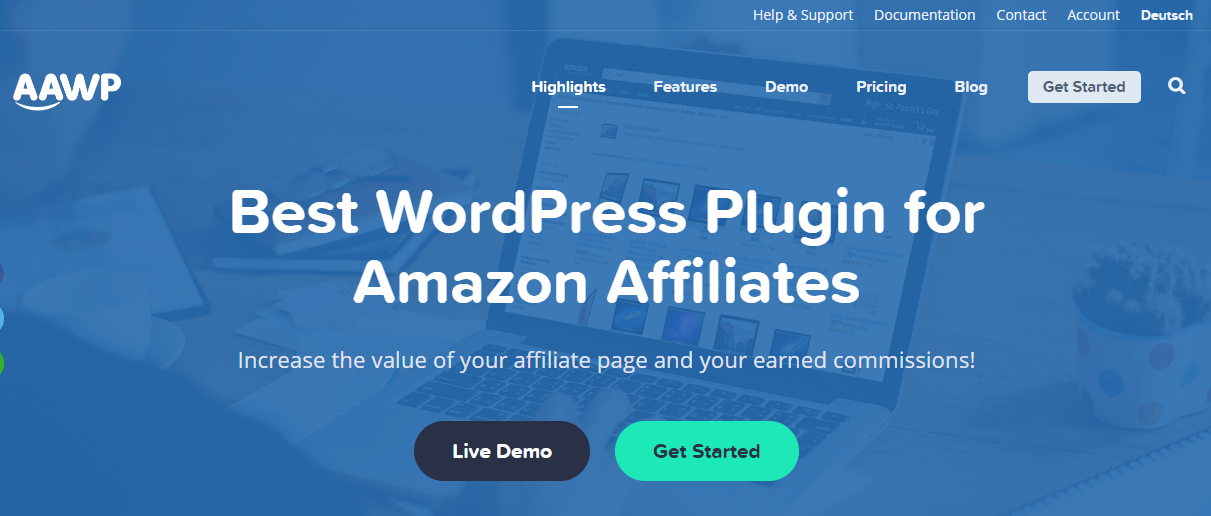 Amazon association is the greatest way to generate passive income for your moneybag. Almost 5 million people all over the world actively engage with Amazon associate program. Some affiliate marketers earn more then seven-figure in a month with amazon affiliate program. Hence, you are searching this topic on Google, you already have knowledge about amazon affiliate program. 
Here, I want to disclose you some important plugins which is vastly used in building Amazon affiliate site. 
'Amazon Affiliate for WordPress' is the most important plugin for Amazon niche website. It helps to listing and localize products from Amazon to your website with updated price. Though API, this plugin can display real-time price of any product with obeying Amazon's rules. You can use product comparison table on your website using this plugin.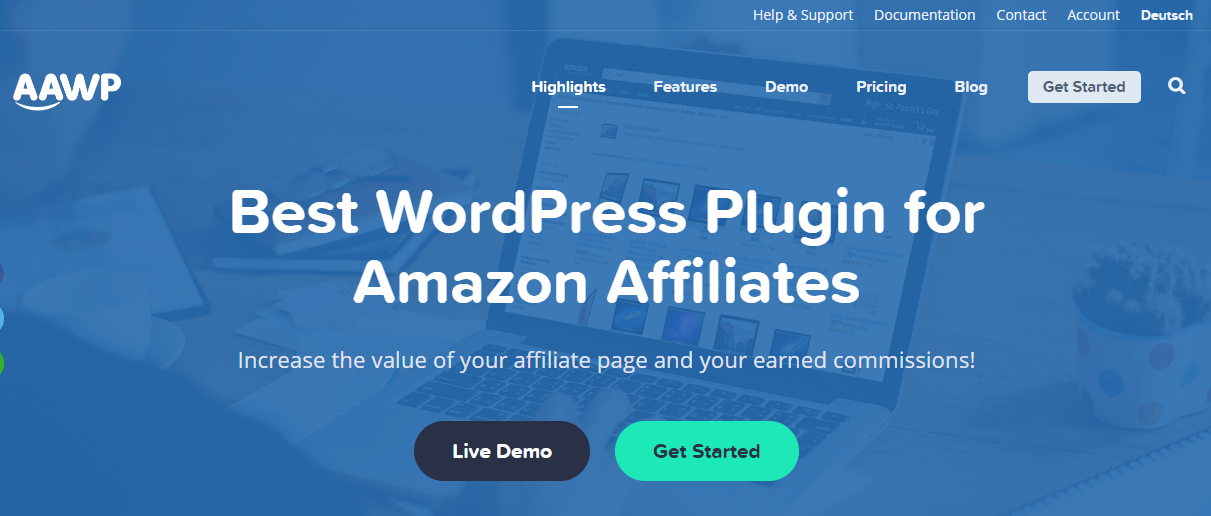 If you want to display Amazon's product on an ecommerce website, 'Amazon eStore Affiliates' plugin is the best solution for you. It automatically drives your traffic to Amazon's cart when a visitor clicks 'Add to Cart' button on your ecommerce website. However, it is not free plugin. The provider, Code Canyon, will charge you $49 for premium version for this plugin.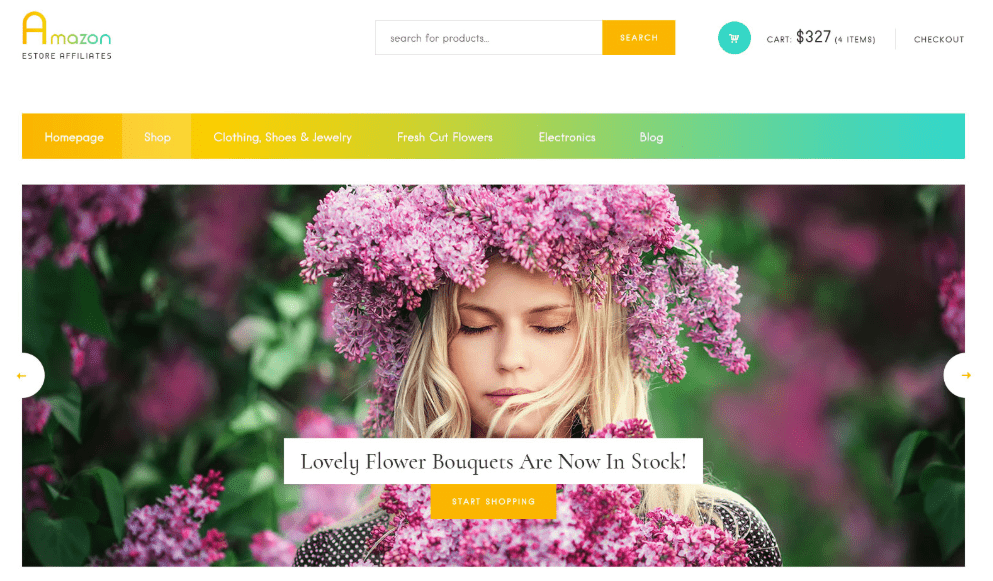 'Amazon Auto Links' is a free but useful plugin. You can generate product listing for your website though this plugin. If you need to show product listings with better filtering, it will be the right solution for you. However, you can't expect anything surprising with this free plugin. 
If you have WooCommerce store and want to share amazon products on there, 'WooCommerce Amazon Affiliates is the ultimate solution for you. Using 'WooZone ASIN Grabber' this plugin helps you to build amazon product listing to your WooCommerce store. The most necessary feature of the plugin is redirecting your 'Add to Cart' button to Amazon's 'Add to Cart' button. If you need, you can buy it from Code Canyon at the cost of $42. 
'Amazon Link Engine' is a link localization plugin which was created by genuslink. That will improve your revenue to generate earing from all over the world. You can use it for free of cost. But we recommended you to purchase the premium version of this plugin for getting better performance. 
Amazon Affiliate Plugin #6: Amazon Product Table
Probably, you would like to share a product comparison table on top of your post. 'Amazon Product Table' plugin makes it easy for you. You can use sorting and filtering on these comparison tables which are generated by 'Amazon Product Table'. 
Amazon Affiliate Plugin #7: AAPro Plugin
In my list, one of the most exciting and surprising plugins is AAPro Plugin because of its unique feature. If you are little bit lazy and don't love to work much, in this case AAPro Plugin is best suit for you. The 'Autopilot' feature of this plugin, makes the plugin valuable. It's works for you when you are in travel or rest. You just need to set up comment of future work then it will do automatic work for your following your instructions. 
You would love to use it, but be careful it may be created some SEO issues for your website if you can't use it properly. We suggest, learn more about AAPro Plugin, before using this plugin on your website. 
Amazon Affiliate Plugin #8: WooZone
WooZone WordPress plugin helps you to build your eCommerce business with its ten effective features. You can upload product on your eCommerce website using WooZone plugin without using API key. 
It also helps you to spin your content automatically before publishing any product description on your website. That's makes you relax and comfort; because you don't need spending your time to optimize your content.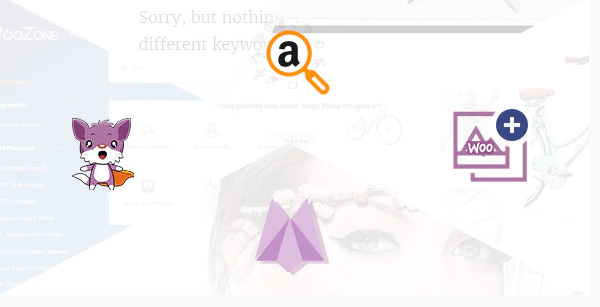 For making a profitable Amazon niche site, you need to concern a lot of things. However, I want to suggest you a plugin that will help you most and support you all other possible aspects you need. That is Amaplug Amazon Affiliate Plugin. 
If you are beginner and want to build a profitable Amazon niche website, you can install and use it for getting better outcome from your project.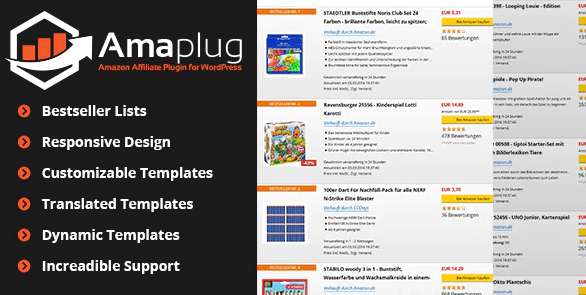 Amazon Affiliate Plugin #10: EasyAzon
EasyAzon is a premium Amazon affiliate plugin which helps you to accelerate your amazon commission. Also, free version of this plugin is available with limited facilities. Still, you can use free version too for betterment of your website. 
This plugin works as like as interior designer of your website. It makes your website lucrative, user friendly and looking professionals. It helps to improve on-page SEO of your website by converting do follow affiliate links into no follow. For getting higher conversation rate (%), you can use this plugin on your WordPress website. 
Amazon Affiliate Plugin #11: AdSanity
AdSanity is one of the best ad placement plugins on any types of WordPress website. You can control Amazon bounty advertisement with this plugin. Check that all bounty advertisement has specific deadline. Posted ad from Amazon to your website using AdSanity with the feature of 'deadline'. When you set a deadline of any ad, it will be removed automatically in certain deadline. Even it allows you to track your ad impressions, clicks and all other statistic in one dashboard. 
We all know that website's speed is one of the major factors of user experience. And better user experience helps to rank your website on SERP. However, images and videos of a website decrease speed of any website. Considering an Amazon niche website, you must have used many images and videos on your website. 
However, if you want to use all of your images and videos without killing your site speed, you can use 'WP Offload S3 Lite' plugin which made with 'Amazon S3 server' to upload product images and videos on your Amazon affiliate website. It helps to make your website faster.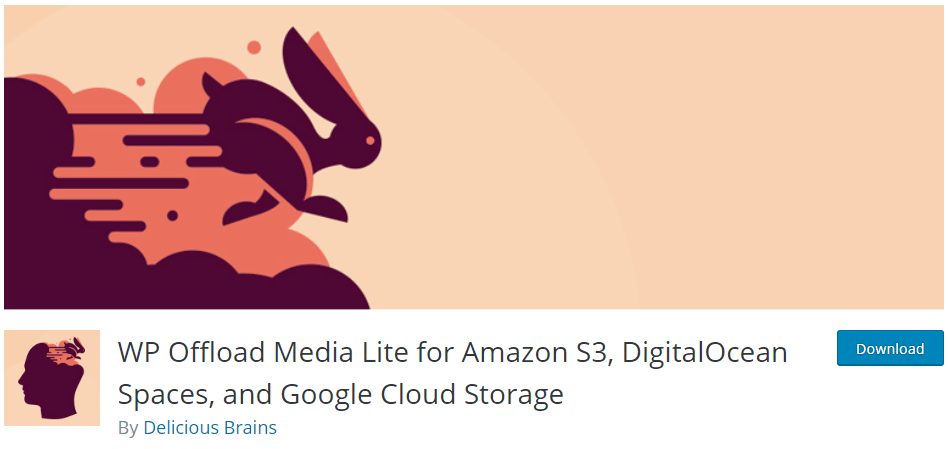 Amazon Affiliate Plugin #13: Amazon Product Feeder
'Amazon Product Feeder' works as like as RSS feed of any website. This plugin helps you to show amazon product's details with image as same as Amazon and provide you a short code which you can implement anywhere of your website. Even when the details of any product changes at Amazon that automatically will change in your website as well. 
Amazon Affiliate Plugin #14: FS-14 Automatic Amazon Affiliate Plugin
You can monetize your content by showing relevant product links via 'FS-14 Automatic Amazon Affiliate' WordPress plugin. You should try it to maximize your website's earning. It also helps to show 'product box with updated price' from Amazon to your website which is not affected by Adblocker as well. 
Therefore, to display automatic product links with real-time prices updates, we recommended you to use this plugin on your blog. 

Amazon Affiliate Plugin #15: Amazon Post Purchase
'Amazon Post Purchase' is almost similar plugin to 'Amazon Product Feeder' and 'FS-14 Automatic Amazon Affiliate' plugin. However, it uses the latest Amazon Advertising API which ensures users the highest level of security and better relevancy to your content. 
Wrapping Up  
Hopefully you enjoy this article as you like to eat pizza! By the way, my main focus was to share my knowledge about building amazon niche site with WordPress like pro. I update my list time to time. Therefore, if any plugin is left on this list or anymore plugin reaches in market, you can aware me posting your valuable comments in comment section. At last, Thanks for your time and please stay with us.