In present world, almost 20 billion blog posts are published in each month. Blogging is becoming more interesting and professional day by day. And WordPress makes it so easier than before. Anyone who wants to start blogging can easily setup his blog though world's largest CMS platform 'WordPress'. 
At the time of creating WordPress website using free plugins for wordpress, it is harder to choose coolest WordPress Plugins than to choose a WordPress theme. Plugins control your blog's activities and functions. You have to know the use of plugins and you have to get some idea about some effective essential wp plugins of WordPress whose are specially developed for blogging purpose. some times we also used best wordpress widgets.
WordPress Plugins #1: Jetpack
Jetpack is the most popular WordPress plugin which was developed my WordPress.com. When you install WordPress in your hosting, by default this plugin is installed. This is a multipurpose plugin; because it uses for not only blogging but also many different purposes such as news, minimalist or business websites. 
The primary and most important business of Jetpack plugin is brute force attack protection, spam filtering and malware scanning. This plugin also allows you to track your website traffic with day by day data. When your website's server gets down, it will notify you via mail. There is also automated social sharing option. For better user's experience, you must have to install and use Jetpack plugin.

Aha! Comment spamming is the matter of headache! However, for solving the problem automatically, Akismet is must have plugin for wordpress to install. Till now, this plugin removes more than 500 billion spam comments. It is able to find out and harmful and spam comment and it also can delete automatically for betterment your website. If you have such type of problem, you can install it now.
Though using all security process to protect your website you can't say it confidently that your website is now 100% safe. Anytime your website can be hacked! All professionals think about it and take backup for it. 
There is a well-known backup essential plugin for WordPress website which is UpdraftPlus (1+ million downloads). It is so easy to use. You just can download all of your contents on any cloud databases (such as Google Drive, One Drive, Dropbox, iCloud etc.) in just 1 click. Even you can use is as automatic scheduled backup for your website and contents. 

As a professional level blogger, you should have ensured better user's experience when they visit on your time. At this purpose website's loading time is too much important. Even better loading item is also the indicator of better SERP rank. 
We suggest you a plugin, named 'WP Super Cache' to optimize your site's speed. It is easy to use. Just you have to install and active this plugin, then check some box to configure it. That's it!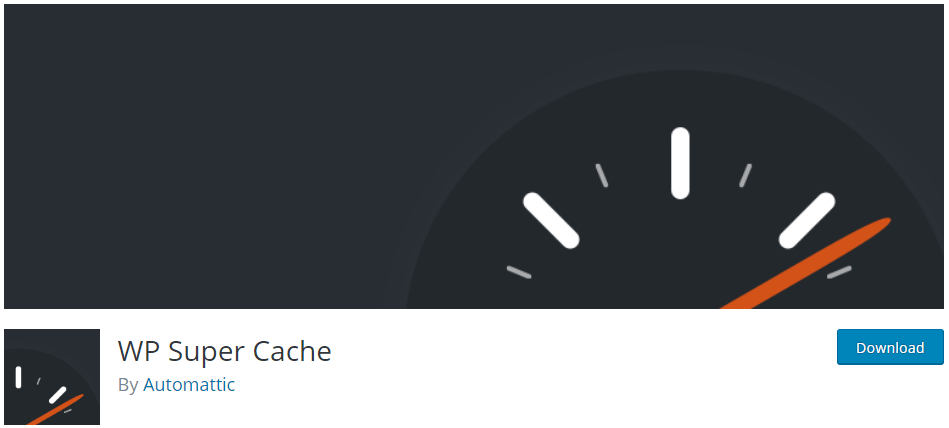 WordPress Plugins #5: Yoast SEO
SEO is a big deal in this blogging industry and content optimization is the matter of on-page SEO as well as better SERP position. And for a blogger, content optimization is must. 
Content optimization means keyword positioning, para setting, keyword density analysis, meta description creation, H-tag setting, keyword optimization, content's readability analysis and all related issues in on-page SEO. With the assists of Yoast SEO plugin, you can easily don't all of the on-page related issues. 

Normally you use a user name and password to enter your site's dashboard. Do you think it is enough for securing your WordPress website? I don't think so. You should have to concern about it more carefully. 
Wordfence Security top WordPress plugin is one of the best and trusted security plugins which adds some extra layer of security on your website for monitoring various metrics of your visitors, scanning for vulnerabilities, blocking all malicious links and much more. So, add some extra security layers on your WordPress website to ensure better protection, today!

You are doing every possible thing to get visitors on your website. However, you don't get any traffic! Probably you miss one very big thing to rank your website on Google. Yes, you don't submit sitemaps of your website to Google. 
Therefore, submit your website's sitemap today with a very easy-to-use sitemap generator plugin, named Google XML Sitemaps which helps Google bot to crawl your site regular basis. 
Social media (such as Facebook, Twitter, Instagram, Pinterest etc.) is the greatest source of traffic. Bloggers always try to get traffic from social media site. For this purpose, 'Easy Social Sharing' plugin helps a blogger lot. There are total 18 social media networks on this plugin. 
You can optimize all social media button on this plugin with six different design layouts. You can count total shares and likes of any post with this plugin.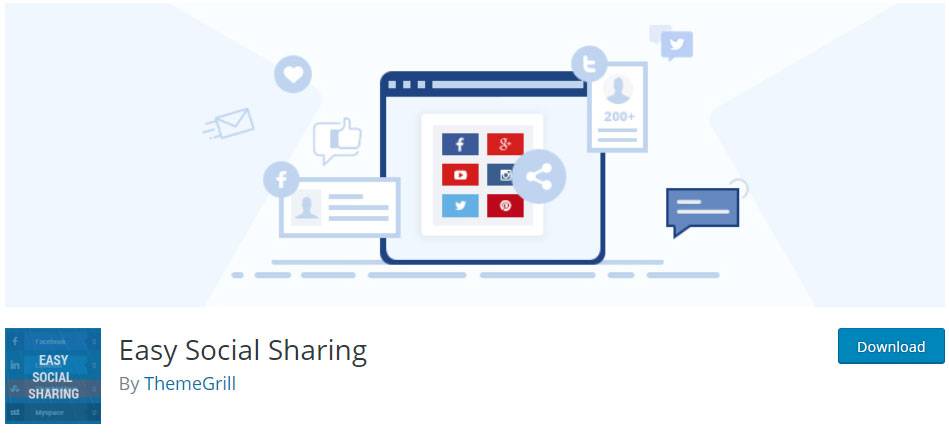 As a blogger, interaction with your readers is too much important. And for blog, 'comment section' is the best way to interact with your readers. You may know either your readers like your blog or not though this comment section. Someone may criticize and someone may like. However, both are very important to enhance the quality. 
We suggest you to add a comment section with one of the top 10 useful WordPress plugin 'wpDiscuz' because of its responsive design. There is a login system with integrating social media. Even visitors can do comment on your blog post anonymously. Comment sorting system is also available on this plugin by which visitors can sort out comments according to most voted comments, the newest and the oldest comments.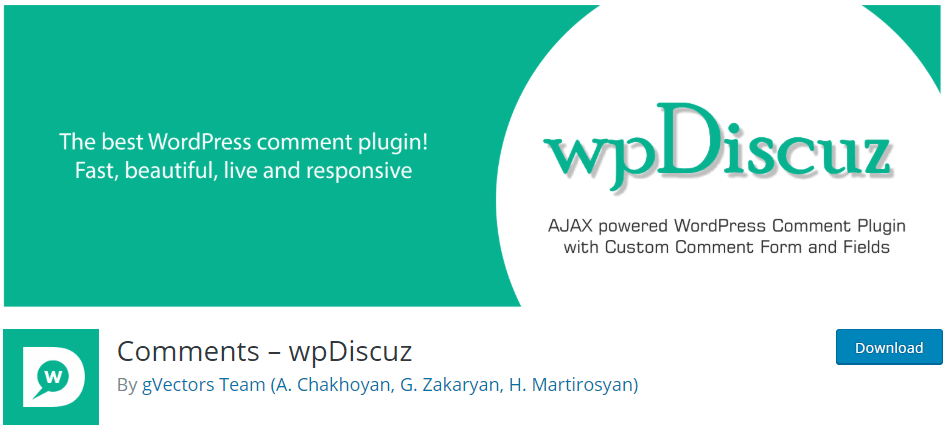 Normally each and every blog has a 'contact us' page. Visitors may visit this page to contact with blog owner for different reasons. As a blogger, probably you want to put a contact form on 'contact us' page rather than just putting an email address only. 
'Contact Form 7' is a must-needed WordPress plugin for each blog. With the assists of this plugin, you may able to design a lucrative contact form without knowing any coding. You can create unlimited contact form with this plugin. It will provide you a short code of your contact form, you can place the code anywhere of your blog to add contact form. So, be professional and make it easy to your visitors to contact with you.
This WordPress cookie consent plugin provides you with the best assistance in complying with the GDPR and CCPA laws. With over 800,000 active installations, it is one of the popular options for easy GDPR compliance of your WordPress website.
Using this plugin you can create a cookie notice with Accept and Reject options to display on your website. The cookies will be rendered only upon consent from users. The cookie notice is entirely customisable to blend with your website's design. You can change the colours, fonts, styles, the position on the page, and even how it behaves when users click the "Accept" button.
With the cookie audit module of the plugin, you can easily show what cookies your site uses and display them neatly in a table on your Privacy & Cookies Policy page. As part of the CCPA compliance, you can even configure a 'Do Not Sell My Personal Information' control to the cookie notice.
5 Another Plugins that I personally love and use
Elementary –

I just love it. You can customize any theme as your own wish by using 'Elementary Plugin'. You don't need to know any coding to change your site's design. If you can effort paid version then that will be good enough to optimize any page or post design. However, wp free plugins version is still good to optimize design. 

All 404 redirect to Homepage

– 404 errors is not good for SEO purpose. Suppose any of your post is deleted by you but you still receive visitors with this URL. In this purpose you should use 'All 404 redirect to Homepage' plugin so that all of your visitors can redirect to your homepage in instant. 

Easy Facebook Like Box

– If you want to place your FB fans page on your website, this 'Easy Facebook Like Box' is good enough to meet your desire. 

Author Bio Box

– Each blog post has a creator or author. 'Author Bio Box' plugin helps you to add a special author box to the below of every post which helps you to look much professional than before. 

User Registration

– Suppose you allow guest post on your website. In this purpose you can use this plugin 'User Registration' so that every registered user can automatically publish their post on your blog by accessing dashboard. 
And that's it! Did I miss any other important plugin? What do you think? Comment us your opinion to fruitful our list of the best WordPress plugins for blogs.